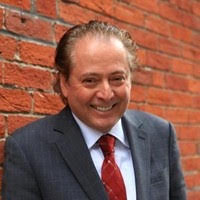 Commercial Mortgage Broker
100, boulevard Alexis Nihon
Suite 250
St-Laurent, QC
H4M 2N7
apgagnon@mcommercial.ca
(514) 894-0320
(514) 894-0320
Languages: French, English
André holds a B.A. in real estate appraisal and urban geography. He specialized in real estate finance and obtained an M.B.A. in this field. He briefly taught this discipline at McGill University before leaving for Vancouver.
André was a real estate Lender with Morguard, Morgan Trust and Financial Trustco where he was the regional V.P. In 1991 he made the acquisition of the assets of Prêts Québeco inc., a private mortgage lender since 1960, where he became President.
He has continually developed his expertise in construction lending, mezzanine financing, term loans, mortgage syndications and brokerage.