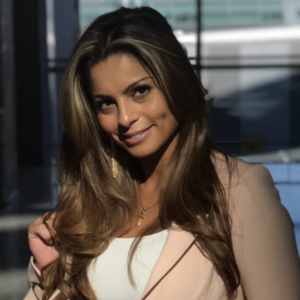 VP Operations / Commercial Mortgage Broker
100, boulevard Alexis Nihon
Suite 250
St-Laurent, QC
H4M 2N7

csaab@mcommercial.ca
(514) 748-7738 x25
(514) 224-0376
(438) 896-4541
Languages: French, English, Arabic
Christianne has over 15 years of Real Estate experience. In 2014, she chose to focus on Commercial real estate financing, and has been at the helm of the marketing and operations departments ever since.
Christianne has been leading the Business Development & Marketing, Administration, Structuring and implementing Policies and Procedures, and contributing to the development of tailor-made CRMs.
It has been challenging to stand-out in Commercial Real Estate Financing, but her dedication for the market has allowed her to enjoy every aspect of the journey and thrive through it with much creativity. She has generated extensive increase in sales growth over the past years and expects to continue that growth by developing more tailored tools and CRM practices.
The advice she gives, with humor, to any newcomer to the industry is to open an office on the beach so you can and enjoy the view while you work!! Although the beach is her retirement dream, Christianne absolutely loves what she does, she is simply passionate, and grateful for being able to help others and her genuine smile never leaves her!
Just as remarkable as her smile is her big heart. Despite spending so much time with work and raising an amazing daughter, she also volunteers at the Homeless & less fortunate Family shelters and participates in organizing fundraisers. Volunteering is when Christianne is at her happiest, her energy transpires to everyone around her, and one of her dreams is to be able to do it full time.